Firestone Walker Mind Haze 6 pack 12 oz.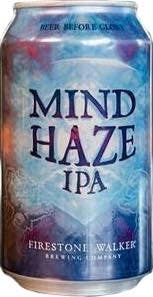 Unavailable
We're sorry, but this product is not currently available.
Juicy yet balanced, hazy yet lasting, and loaded with an imaginative array of tropical hop flavors. In the words of Brewmaster Matt Brynildson, "Mind Haze offers the best of what you expect from a hazy IPA. But we're going about it a little differently, and that's what gives Mind Haze its own unique signature. We're finally ready to do a hazy IPA the Firestone way."