Patron Gran Patron Platinum Silver Tequila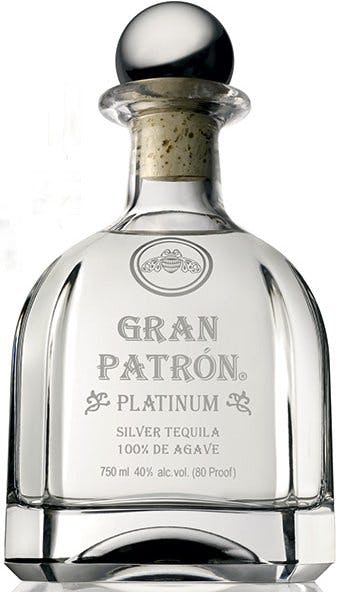 Gran Patron is the world's finest platinum tequila. Triple distilled then aged to perfection, it is a true connoisseur's silver tequila. This is the smoothest sipping tequila ever produced.
Wine EnthusiastBouquet includes subtle notes of road tar, white pepper and just-harvested green agave with nuances of palm oil and sage. The palate entry is off-dry, spicy, and vegetal; at midpalate the taste profile turns surprisingly astringent and lean, ending up on flax-like note.