Crown Royal XR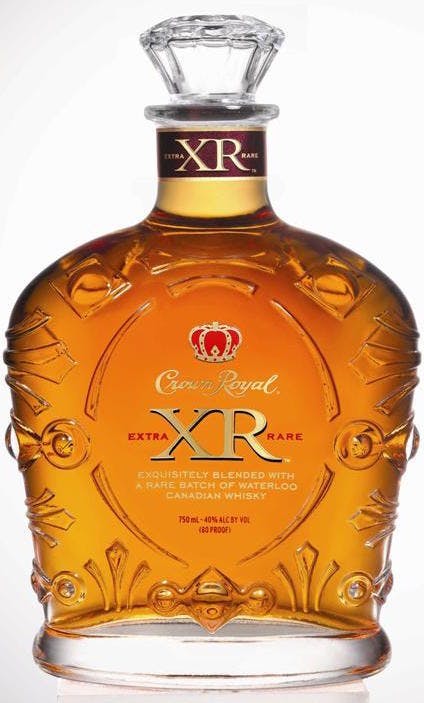 Unavailable
We're sorry, but this product is not currently available.
Taste the rarest in our extra rare whisky series, handcrafted with a unique blend that includes one of the final batches of whiskies from the renowned LaSalle distillery. Located on the island of Montreal, the LaSalle distillery produced whiskies with a unique richness, attributed to the fine water surrounding the island. The resulting whiskies were full-bodied and exceptionally smooth. Experience its sophisticated blend of dried fruits and honey in a harmonious balance with spicy notes of Canadian rye, finishing in a lovely, round taste of raisins, cocoa and brown sugar. NOSE: Light but rich and complex PALATE: Lightly sweet with spicy notes of Canadian rye FINISH: Long, peppery and warm
Wine EnthusiastThe second release in Crown's Extra Rare Whisky Series, this XR (Extra Rare) blend is made with the final batch of whiskies from Montreal's LaSalle Distillery. The amber liquid has a distinct fruity note, melding touches of vanilla and apple, and a long caramel-flavored finish that's marked with hints of clove and allspice. Velvety in texture, this feels on the hot.