Riedel Veritas Cab Merlot Bordeaux 22 oz.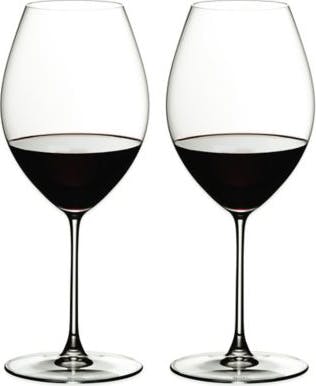 Unavailable
We're sorry, but this product is not currently available.
A glass machine blown lead crystal of unsurpassed thinness and lightness. Riedel Veritas combines the charm of a handmade glass with the consistent accuracy only a machine made glass can achieve. This series includes Riedel's signature varietal-specific shapes, with glasses for new world and Old world Syrah/ Shiraz and Pinot noir, cabernet Sauvignon, Chardonnay, Riesling, and Viognier/ Chardonnay. Combining the best of Riedel's glassware designs with the most up-to-date technology, this new series further endorses Riedel's hallmark leadership in performance-driven consumer crystal drinkware. Made in Germany. Lead-crystal.