Peroni Nastro Azzuro Lager 6 pack 12 oz.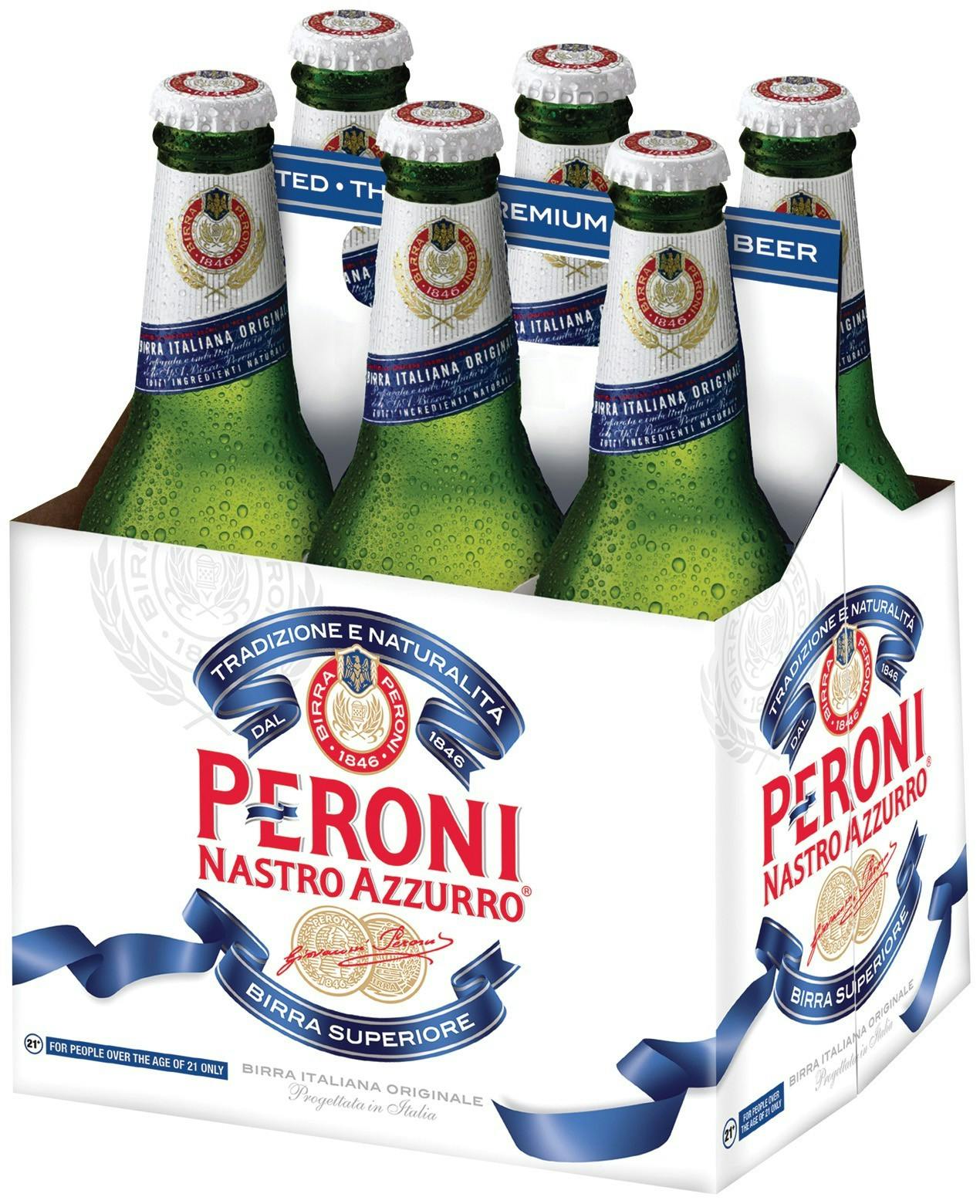 SKU 181954000022
6 x 12 oz.
mported - the No. 1 Premium Italian beer. Peroni Nastro Azzurro is the No. 1 premium Italian beer. It has an intensely crisp and refreshing taste with an unmistakable touch of Italian style. No additives or preservatives.
Wine EnthusiastPeroni is a standard, crisp lager that offers faint aromas and flavors of husky grain, semidried grass and whole hop cone. There's a metallic streak throughout, and the body is light and easy, with medium carbonation and a dry finish. An easy-drinking selection that's well matched with fatty bar items like pizza and fried foods. Birra Peroni.