Big Island Brewhaus Holy Humulus IPA 22 oz.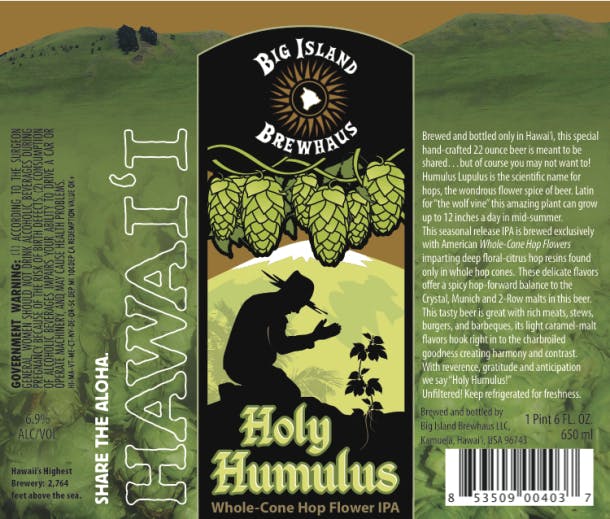 Unavailable
We're sorry, but this product is not currently available.
This seasonal release IPA is brewed exclusively with American Whole-Cone Hop Flowers imparting deep floral-citrus hop resins found only in whole hop cones. These delicate flavors offer a spicy hop-forward balance to the Crystal, Munich and 2-Row malts in this beer. This tasty beer is great with rich meats, stews, burgers, and barbeques, its light caramel-malt flavors hook right into the charbroiled goodness creating harmony and contrast.